Send Us A Message!
We'd love to hear from you!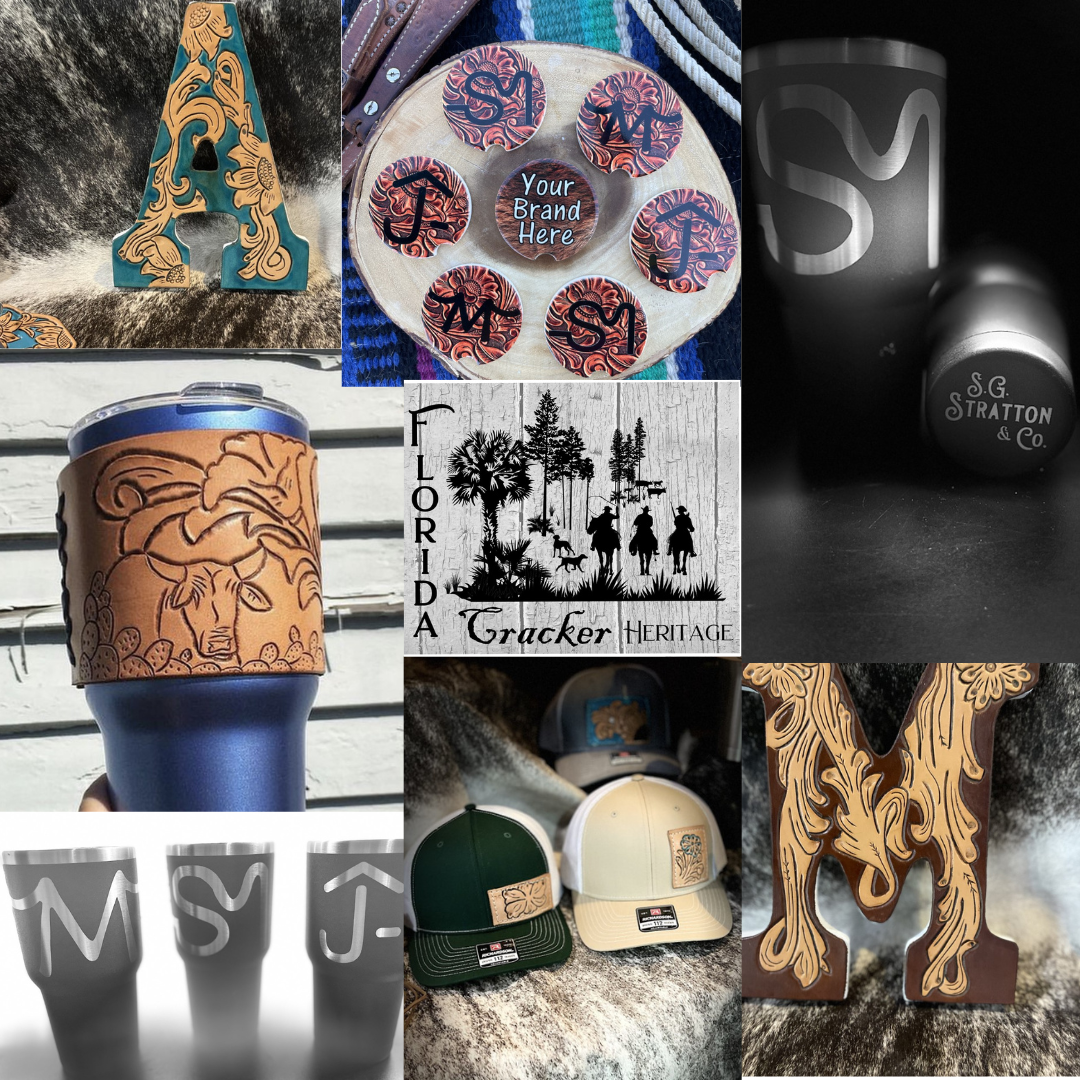 Let us make that SUPER special custom gift for you!!
All leather items as well as shirts and cups can be customized with your personal brand, initials or designs! Give us a call or send us an email to let us create that one of a kind custom gift for you today!
321-802-1760